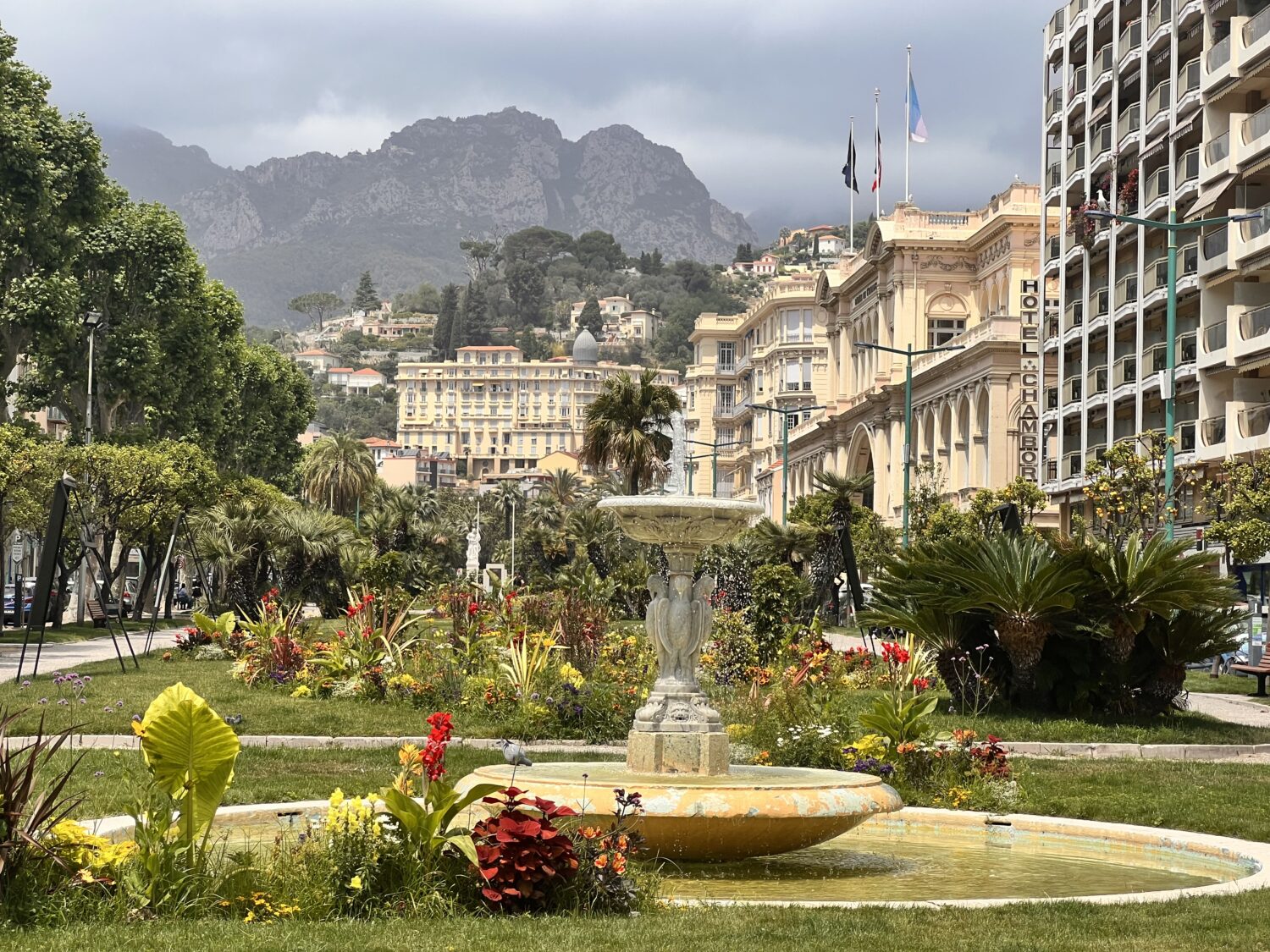 From Brescia to Cannes
In our 2nd day on the road we were luckier. There was no jam and we reached our destination quite fast. But before we had the pleasure to drive through the Maritime Alps. They are located between Italy and the Cote d'Azur and we spent hours and hours crossing bridges and tunnels but with an amazing view of the coast. If you get easily sick by driving, this is nothing for you.
Short after crossing the french border, we decided to make our first stop, in a city called Menton. This is officially the first french city belonging to the Cote d'Azur and they are well known for their lemon liqueur. It´s a very small and quiet city, with an amazing blue beach. We had no time to enter the water, but the kids were amazed with the stones and wanted to stay there the whole afternoon. We decided to have a nice lunch in the beach promenade and continued our way to the west.
We passed by La Turbie, which is located on the north of Monaco, up the mountains. From there you have a great view of the principality and you can visit an ancient roman monument called Augustus Trophy. Unfortunately we didn't have the time to stop by the monument but we could see it from the car.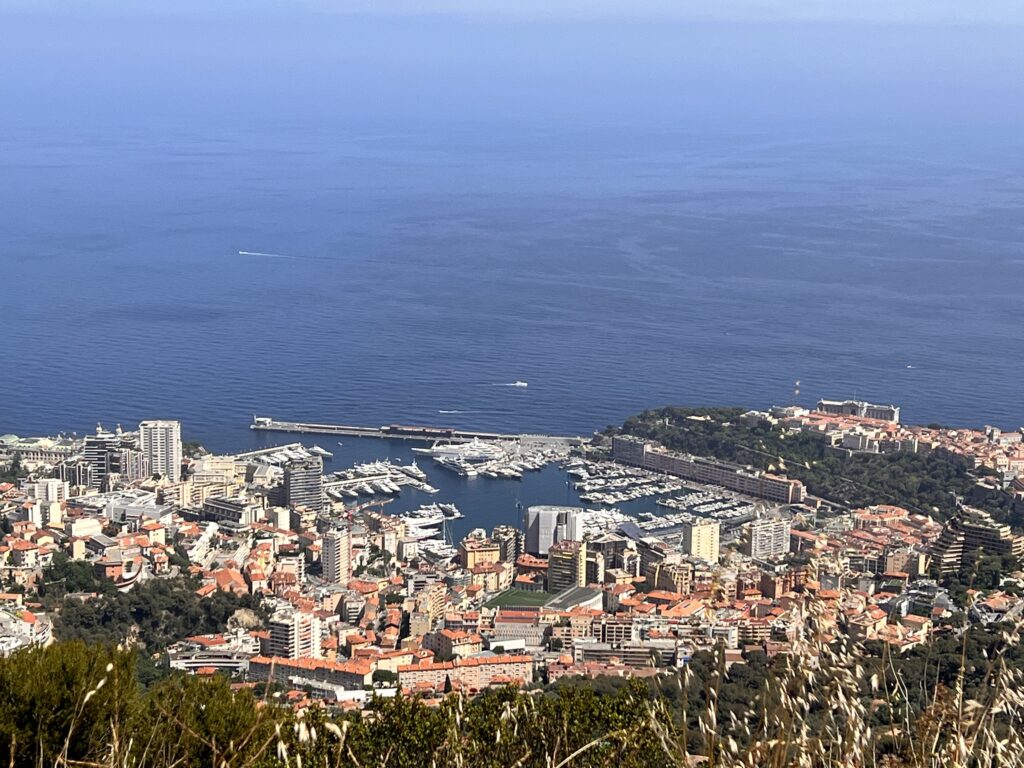 From Brescia (Italy) until Cannes we needed 5h by car. We arrived at our AirBnb and were really happy to see that it was as nice as in the pictures of the internet. Or maybe even better 😉 We decided to rent a house with pool, where we could work and take a look what the kids were doing outside at the same time. In a hotel, we would have to share the pool and wouldn't have the freedom to work and phone outside without disturbing or being disturbed by other guests.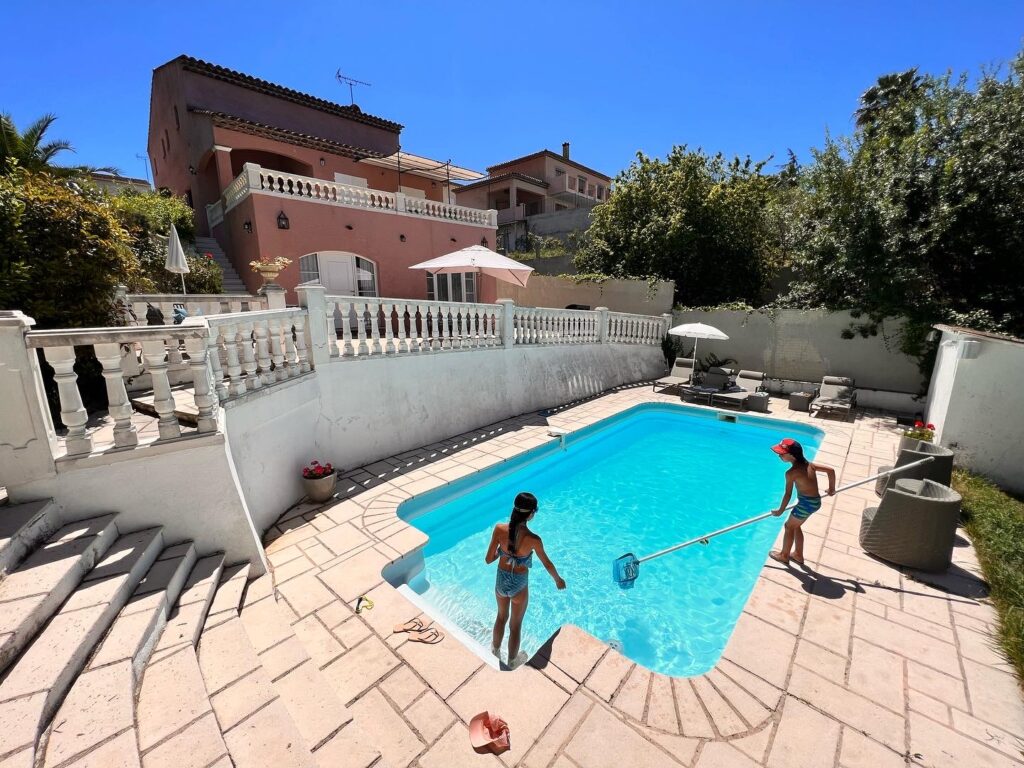 It was the best decision ever. We have managed to work really good and the kids were extremely happy to spend the whole day in the water. At the end of the day, we even manage to go to the beaches nearby. At 17h the beach is not so crowded as before and the sun is still burning with 30C! Perfect to rest and enjoy still some nice hours in the salty water. Life could be always easy like that…