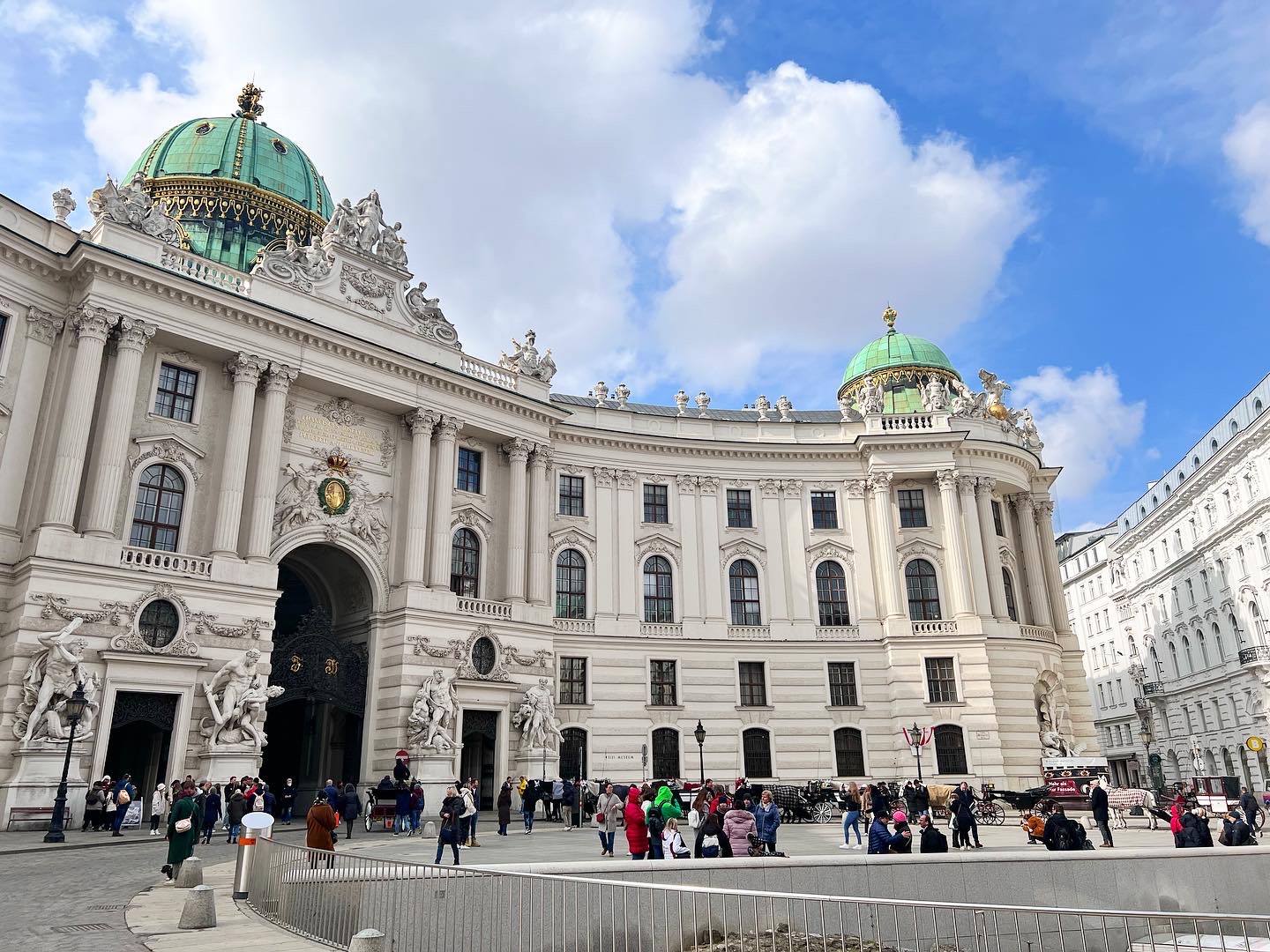 Vienna is a stone's throw from Munich, so perfect for a weekend trip. We enjoyed 2,5 days there with the kids.
Sure Winter is not the best season to visit other countries but Vienna still offers lots of activities. Due to the extreme cold and nasty wind, we always combined outdoor with indoor activities. If Milena complains about the temperature, then you can bet that the day was freezing!
That's why we also didn't stay long in the Prater (leisure park). Due to the cold weather, many attractions were closed and even on a Friday night, it was empty. That's definitely a summer activity.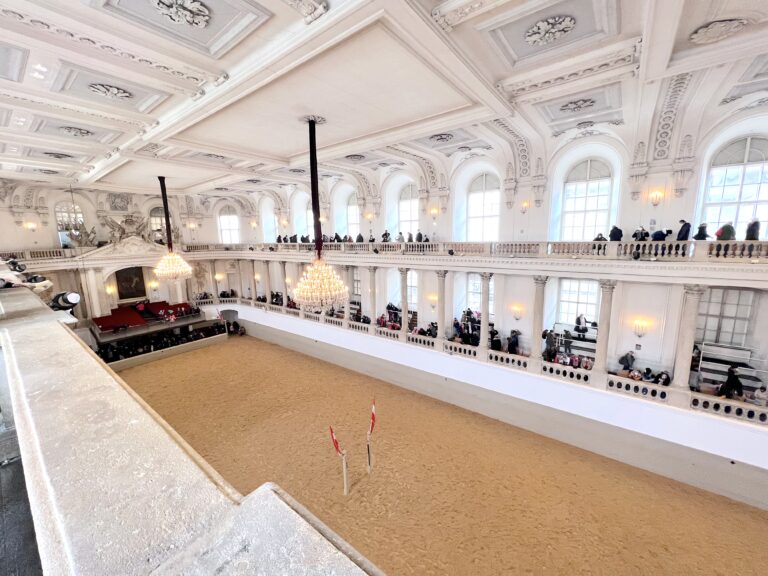 We love city trips and never stopped doing them just cause of the kids. In fact, they got used to it and now enjoy the long walks. But of course we also do strategical stops in playgrounds 🙂
Another child-friendly activity in Vienna is the Spanish Riding school. We didn't have time to visit the official show, which takes place just on Sundays, but we could go to the training on Saturday. In 1h you can see a bit of the elegance of these nice horses. After you can go to the stables which are just across the street.
Short after we went to the mall called Wien Mitte, which is not far away from the city center, to warm ourselves. There they also had many possibilities for having lunch. Warmed up and with full bellies we went to the city park (Stadtpark), which is next to the mall. There you can find a big playground for the kids and the famous statue from Johann Strauss. 
Of course we also couldn't forget to visit the Schönnbrunn castle. The garden and the outdoor area was not so wonderful like in summer but the interior of the castle is simply astonishing. We visited many castles so far and here in Bavaria we do have many nice ones, but I must say that Schönnbrunn is still the best one regarding the decoration. The short visit takes about 40min and it's not so cheap but definitely worth it.
That was a worthy end for our weekend trip. 4 hours later we were already at home 🙂