Spring is officially there and indeed we had some wonderful sunny days which let us hope for summer soon. (Spoiler: we will have snow this weekend. So nope, our wishes won't come true.)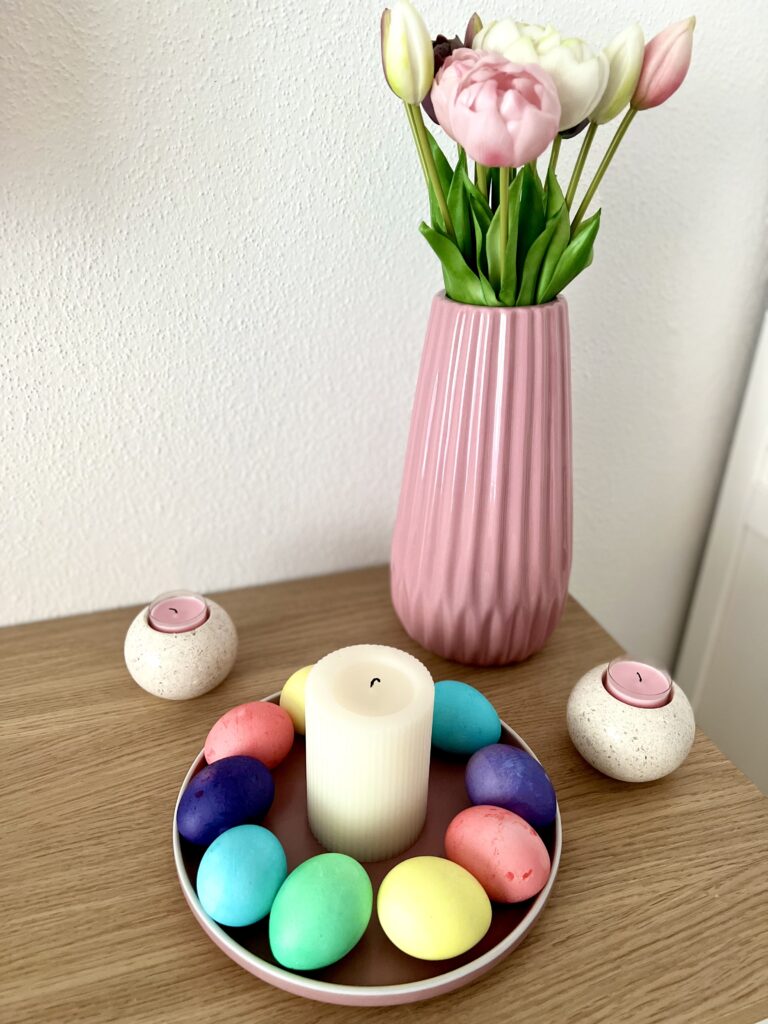 As Easter is approaching we decided to dye some eggs and make our day-by-day a bit more colourful.
The kids love to eat them and take them also to school. Normally I always hated this tradition as the kitchen gets a mess and afterwards you have colourful waterdrops everywhere, including all over the kids 😄 But this year it was a bit different…they didn't want to participate! They just stood next to me, watched and were happy to eat the eggs afterwards.
I know I should be happy, but this shows that my little ones are not that little anymore. They don't get excited with the small traditions anymore. They are growing up 🥲
And we baked as well! Some easter bunny breads and a really nice and colourful cream cheese cake. Anyone wants to come for the tea time and help us consuming some extra calories?