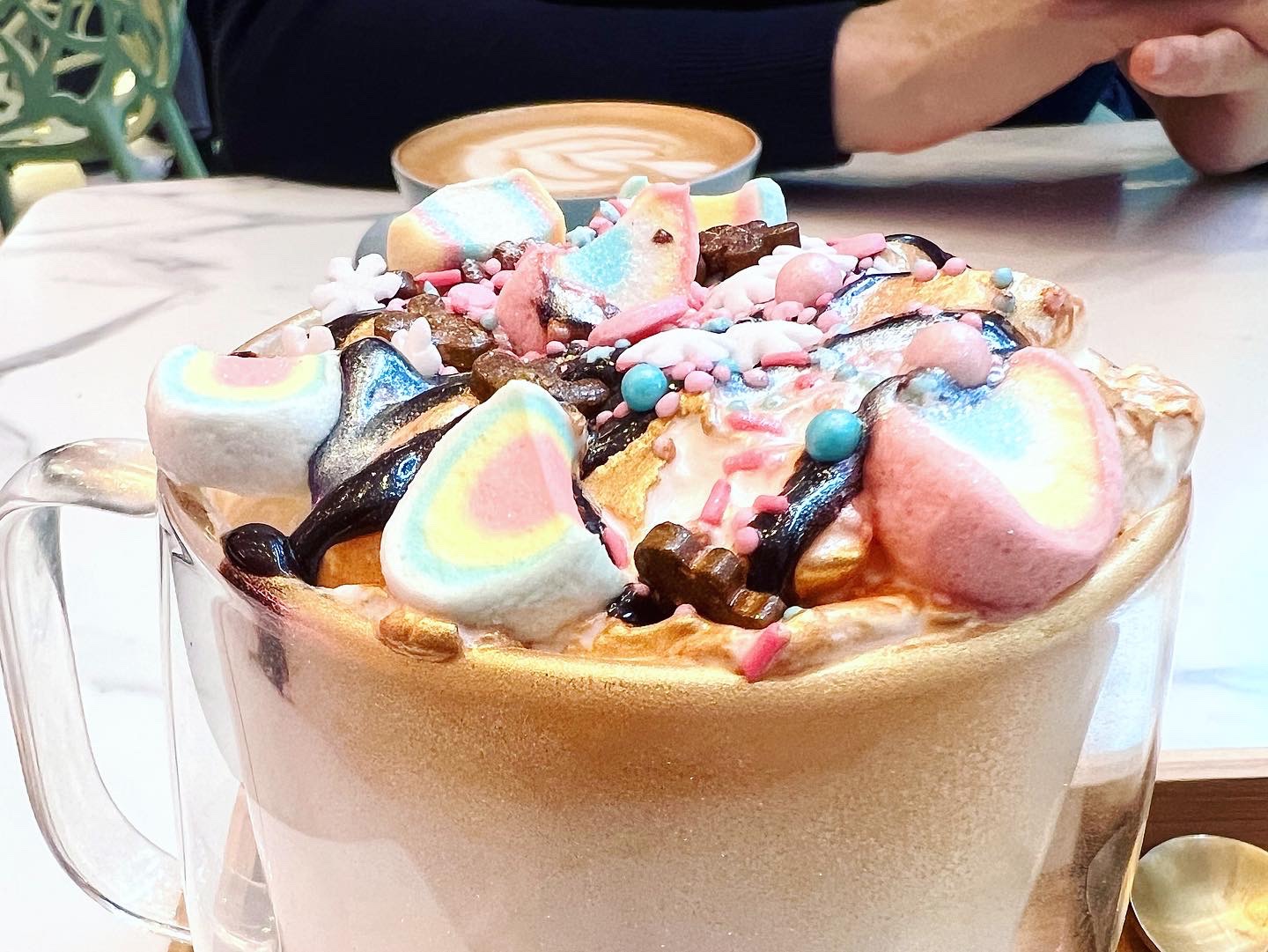 We can't resist when we see something colourful and beautiful. So when we heard about Café Niu, with its Asian creations, we ran there to check it out.
The long queues people face are really worth it. Inside the shop you feel like you've arrived in rainbow heaven. Cheese cakes and crepe cakes in all colours. Coffee and hot chocolate in every colour imaginable.
Not only the kids loved it 🙂 but be careful: it's all very sweet! One piece of cake is enough for 2 people to eat, otherwise it gets too cloying. The coffees are great but the hot chocolate is very sweet too.
We loved the experience despite the sweet taste and we want to do it again soon.